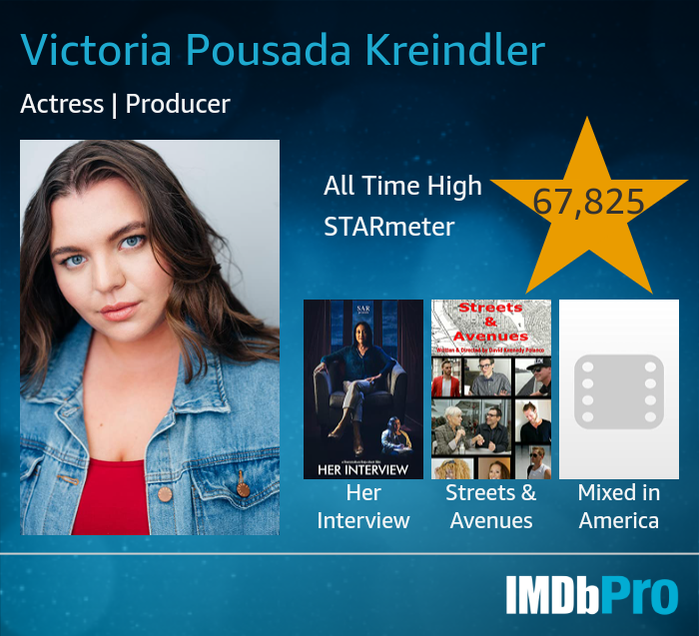 If you're a working Actor in The United States using IMDb Pro then you may have been wondering what your Starmeter is and how it works…
IMDb Pro's Starmeter is an algorithmic ranking of who is getting the most views on their IMDb Page. And the lower the number, or in other words, closer to 1 you are, the better the ranking.
Fellow Actors & Producers have told me that this is the rule of thumb for Starmeter Rankings…
200,000 and below = consistently working Actor

2,000 and below = a well-known Actor

200 and below = Celebrity

You could argue it is a popularity contest wherein celebrities dominate the highest rankings. But, this is not always the case.

Why Views on Your IMDb Page Do Not Equate Only Popularity
1. Actors who recently passed away get more eyes on the IMDb pages. So, even after death, your ranking can briefly go up.
2. Actors' scandals can also cause more people to look at their IMDb page, and in turn, raise their ranking.
3. Actor's who get more work get more views because Casting Directors are checking out their demo reels, headshots, past work, and Starmeter. So, you can have an Actor who is not necessarily an A-List celebrity being next to in ranking to an A-List celeb.
4. Sometimes someone with a higher celebrity-status can be ranked below someone less famous!
5. Directors and producers however, do sometimes look at Starmeter rankings when casting for projects. So regardless of how you got your ranking, it will definitely help to get more eyes on you, and in turn, maybe more work.
6. There are also claims that the Starmeter is rigged by white privilege, which is kind of hard to dispute because as of today (June 12th, 2021) as I look at the Starmeter rankings, I only see white/white-passing actors listed until #46…
Just remember…

STARMETER RANKING DOES NOT EQUAL LEVEL OF SKILL