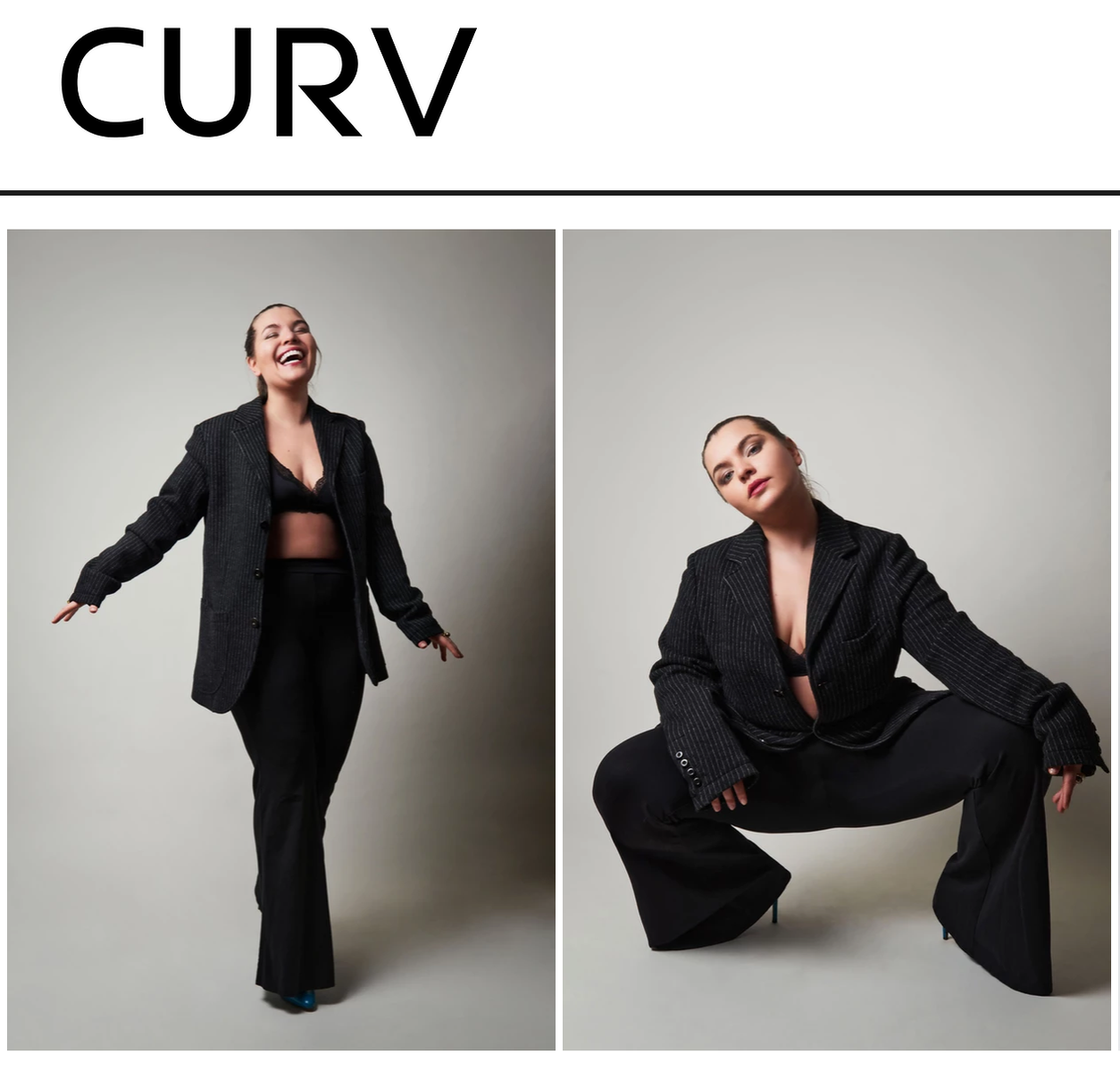 I am so excited to announce that I just joined Curv Management NY!
https://www.curvmanagement.com/copy-of-bella-muller-book-2
Before I was signed non-exclusively to multiple agencies. But I recently made the decision to basically restart my modeling career under the guidance of a mother agency. Why did I do this?
1) I wasn't booking, for over 8 months, despite doing TFPs, paying for Test Shoots, keeping my digitals, and applying for modeling jobs through casting websites and being signed to multiple agencies.

2) I didn't feel the agencies I was signed with had the connections I wanted/needed as a Curve Model seeking high fashion jobs.

3) I never had a Mother Agent before, I just sort of jumped into modeling, so I felt like I had a lack of knowledge about the industry and understanding of where I'd fit in.
4) After meeting my agent for the 1st time I had already gotten a hardcore lesson on what I was doing wrong.
a) I didn't know even half of the curve brands she mentioned
b) I was always told I'd do well in commercial, so I thought I had a commercial look. But I don't. In her words, I'm "classically beautiful with an editorial look"
c) I had no 9 month plan

d) I had no plan that included venturing to L.A

e) I sort of knew, but didn't 100% know what markets I would succeed in (L.A, Miami, and London)

I knew that a mother agency had knowledge I didn't. I knew they would manage my career far more than many typical modeling agencies would. And I knew what I was doing for the past year wasn't working.
My biggest regret about my Modeling career is that I started off applying to modeling agencies without first applying to mother agencies. It left me so vulnerable to modeling schools and coaches and left my education about the industry wholly up to me and my google/instagram/tiktok searches.
So, I know I sound like a broken record but, I truly believe that all new and aspiring Models should start off by joining a Mother Agency!
You will save a lot of time.
You'll save a lot of money because you won't be misusing your time at Modeling schools and with Model Coaches.
You'll be placed internationally.
You have a higher chance of building a long-lasting career.
At this point, I've only been with my Mother Agent for less than a week and already she…
1. Built my profile
2. Communicated with me our 9 month plan
3. Taught me about Curve Brands
4. Put me in the agency's Instagram feed
5. Submitted me to 2 major brand castings
6. Sent my images to the printer to print my comp card
7. Ordered me a branded Model Portfolio book and printed images
8. Set up a meeting with me for next week to come into the office for digitals
9. Sent me a celebrity photographer to do a test shoot with and their price (we'll discuss the moodboard during our meeting next week)
10. Is working cooperatively with my Commercial Acting agent in L.A
11. Sent me a welcome packet with a giant list of Modeling Dos & Don'ts and Modeling Terms