Actor Resources from Victoria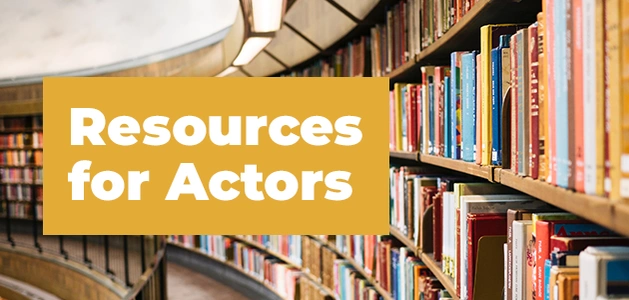 ★ Check out these resources in order
1) INSTAGRAM GUIDES + HIGHLIGHTS
(Guides are under the book icon next to "play" button)
*Check out the page of each post in the guides by clicking on the posts
www.instagram.com/VictoriaPousadaKreindler
2) UP TO DATE ACTOR
*Do free trial & make "Targets" List
*Check advice column
*Use their audition tracker or make an Excel or Google Sheet of all your auditions
*If you choose to subscribe, mention my name to get points towards free months!
*Never sign with an agency that charges signing fees
3) BACKSTAGE CALL SHEET FOR 2022
*Check out the agencies websites! Many have tips on their websites or Instagrams!
Backstage Contact Info for LA & NY Agents / Managers / Casting Directors
Call Sheet Database for Agents, Casting Directors, Classes & Monologues
WHAT DO YOU WISH YOU KNEW WHEN YOU STARTED?
• You don't need to go to conservatory or even college for great acting education, but if you wish to check out NYU or NYFA
• Having an agent or manager won't completely determine your success & you'll probably switch managers / agents a lot
• Interning for showcases is good way to attend showcases without paying thousands of dollars
• You don't need to do pay to play classes (AKA casting director workshops) but if you chose to, quality over quantity, and make sure to nurture that relationship
• When getting headshots think of specific characters & it's better to pay more 1 time for better quality headshots then do a bunch of bad quality sessions
• Some Acting studios film scenes for you to show what you look like on a professional camera & for Actors Access clips (like MN Acting Studio or the ThePrepNJ)
• Anything can happen in the audition room! Celebs can appear!
• Get a webcam for zoom auditions & portable microphone that connects to your phone for self tapes
• Save your audition tapes for auditions / agents (but be careful not to publish things that have copyright)